Intel expands the own Bug Bounty Program for Security Researchers
Submitted by

Editorial_Staff_Team

on Sat, 02/24/2018 - 11:35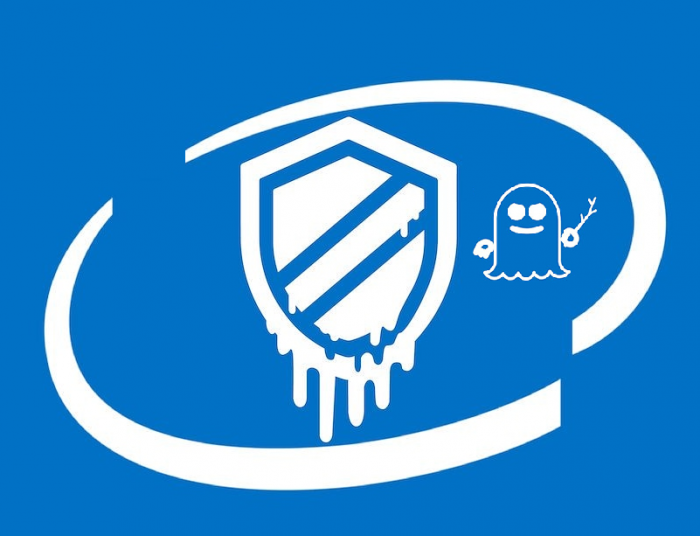 Intel Bug Bounty Program for Public Researchers
Intel decided latly after the incident of the last year with meltdown, spectre and other security issues that the bug bounty program will expand and be opened to other international security researchers. The upcoming updates are announced in a web blog post of intel to the community.
The rules of the actual program has been updated and security researchers will now receive higher rewards (bug bounties) if they find or discover security holes and vulnerabilities in Intel hardware.
A new reference point for security checks in the intel program are the new side channel attacks as a category. A successful side-channel attack guarantees the researcher a price of up to 250,000.00€.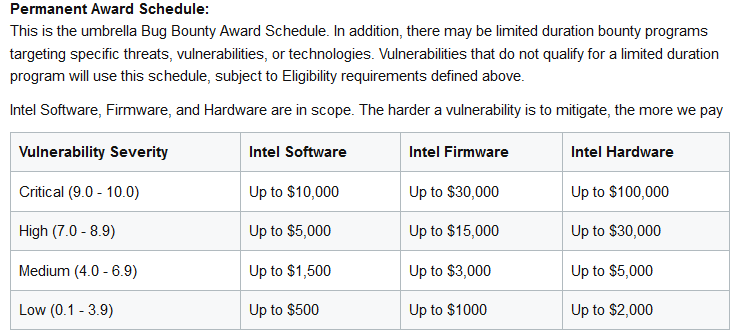 The basic bug bounty payment amounts has been increased  for high severity issues from 100.000€ to 250.000€.

Since the program runs limited, an appointment was made until 31 December 2018. Enjoy the new program updates by intel and start to disclose your own vulnerabilities with acknowledgements and higher bounty amounts.
Reference(s):