Glibc Ghost Vulnerability (CVE-2015-0235) - How to Secure ?
Submitted by

Editorial_Staff_Team

on Fri, 01/30/2015 - 09:21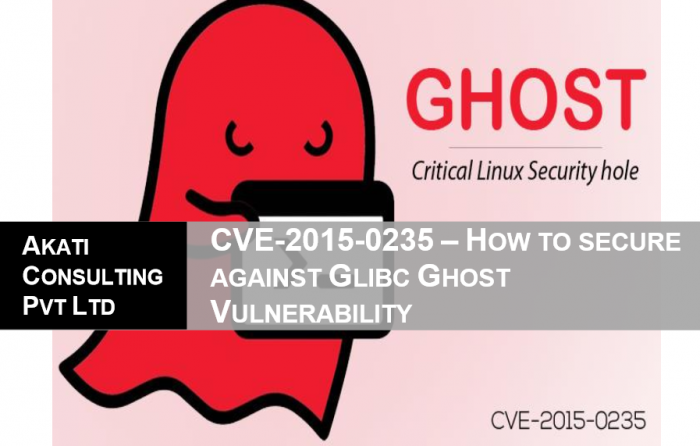 Glibc Ghost Vulnerability (CVE-2015-0235) - How to Secure ?
The security researcher and analyst of Akati Consulting Pvt Ltd  (Rajivarnan R.) discovered a prevention white-paper that explains the impact of the Glibc (Linux) Ghost Vulnerability.
[CVE-ID 2015-0235]
A Heap-based buffer overflow in the __nss_hostname_digits_dots function in glibc 2.2, and other 2.x versions before 2.18, allows context-dependent attackers to execute arbitrary code via vectors related to the (1) gethostbyname or (2) gethostbyname2 function, aka "GHOST." The GHOST vulnerability is a serious weakness in the Linux glibc library. It allows attackers to remotely take complete control of the victim system without having any prior knowledge of system credentials. CVE-2015-0235 has been assigned to this issue.
Qualys security researchers discovered this bug and worked closely with Linux distribution vendors. And as a result of that we are releasing this advisory today as a coordinated effort, and patches for all distribution are available January 27, 2015.
Glibc Ghost Vulnerability (CVE-2015-0235) - How to Secure
URL: http://www.vulnerability-lab.com/resources/documents/1430.pdf
Document: http://www.vulnerability-lab.com/get_content.php?id=1430