Edward Snowden free speech at JBFone - Data Security & Privacy
Submitted by

Editorial_Staff_Team

on Thu, 11/23/2017 - 20:27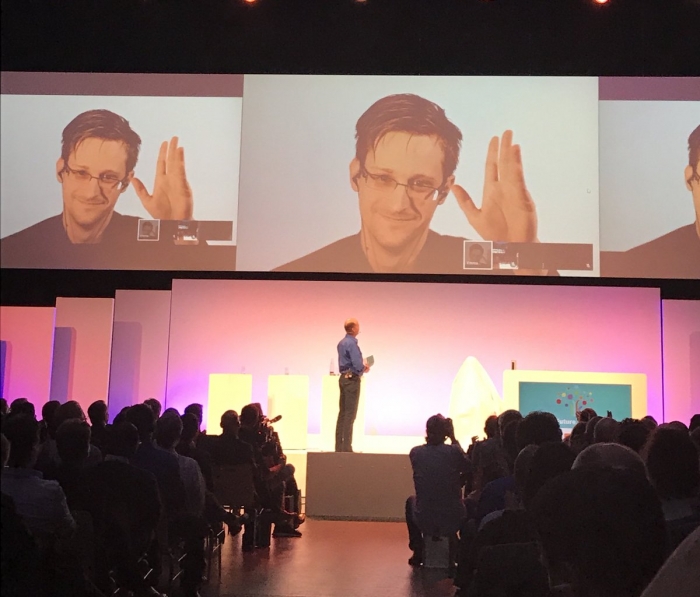 Legendary free speech - You are the Key!
In the last weeks we got invited to the very famous JBFone Conference organized by the Fiducia & GAD IT AG. The Fiducia & GAD IT AG is a public corporation at the stock-market and reliable for the most german or european volksbanks.
Fiducia & GAD IT AG provides its customers with all IT services in its own data centers and thus exclusively in a private cloud. In addition to its work as a computer center and IT service provider, the development and provision of bank-specific software and corresponding consulting services is a central task of the company. The JBFone conference is mainly for the banker society and a decision maker conference with a strong influence to the payment or service provider sector of europe.
This year the most famous special guest edward snowden was available on a live stream. His 40 minutes free keynote speech was about data security and privacy. Snowden explained in the keynote talk security problems with the new apple iphone x face recognition features. He highlights new dangers and explains final problems that all the humans have to face in the near future. His talk was very unique and different then to the most forced interviews.
One of the most important messages of the talk was, that every human can change things on topics like data security and privacy.
The mainstream of munich did not ignored him during his talk and the reputation of people was great.
The impossible happening of the event between edward snowden and the mainstream industry got silently prepared by a strong unknown german group of usual suspects around vulnerability labs.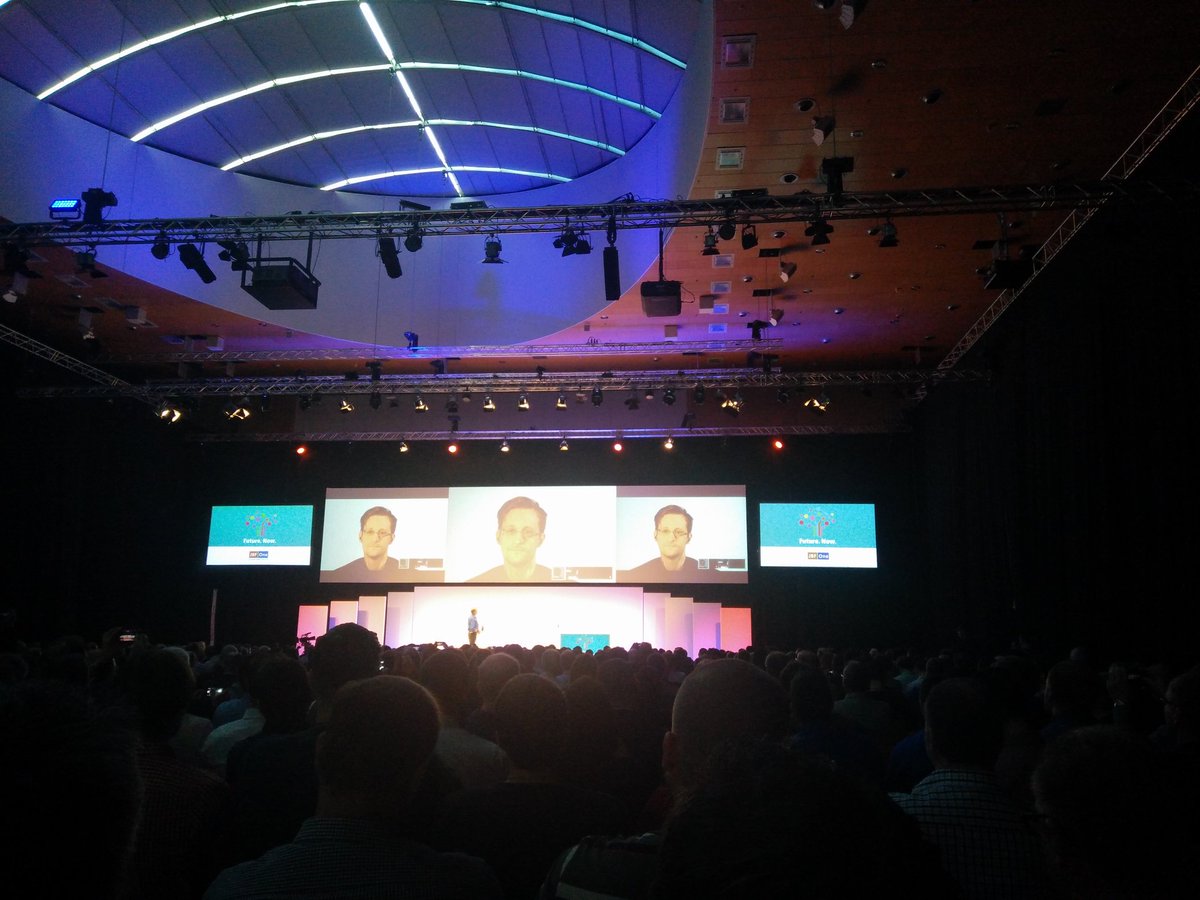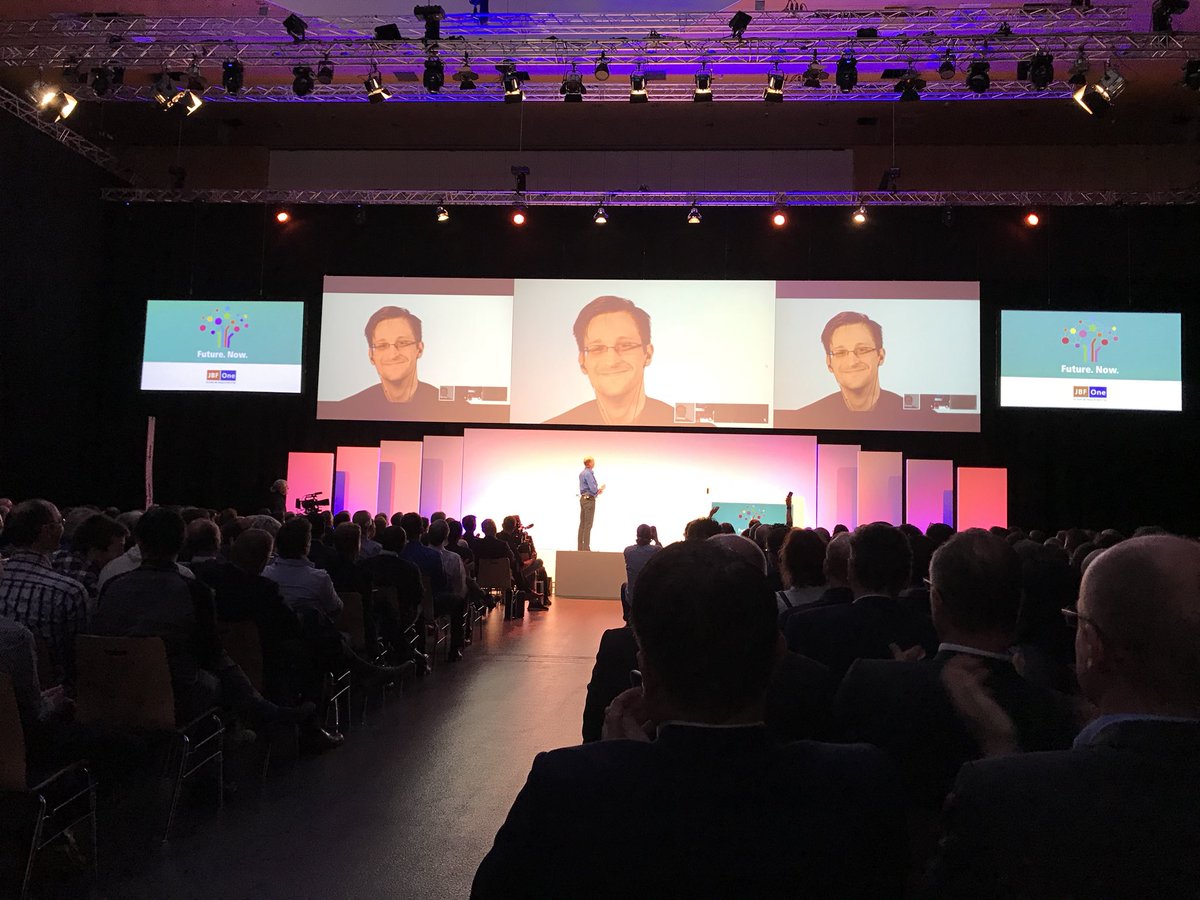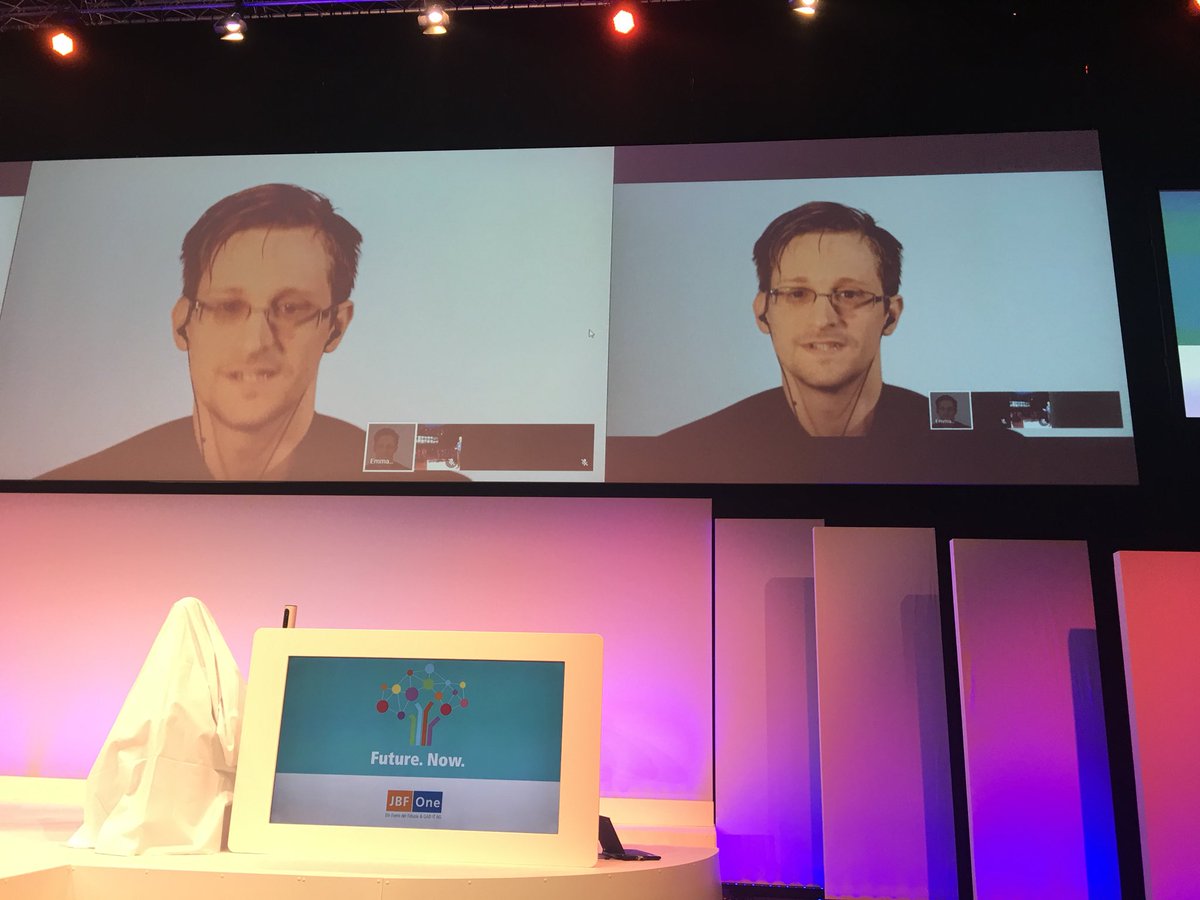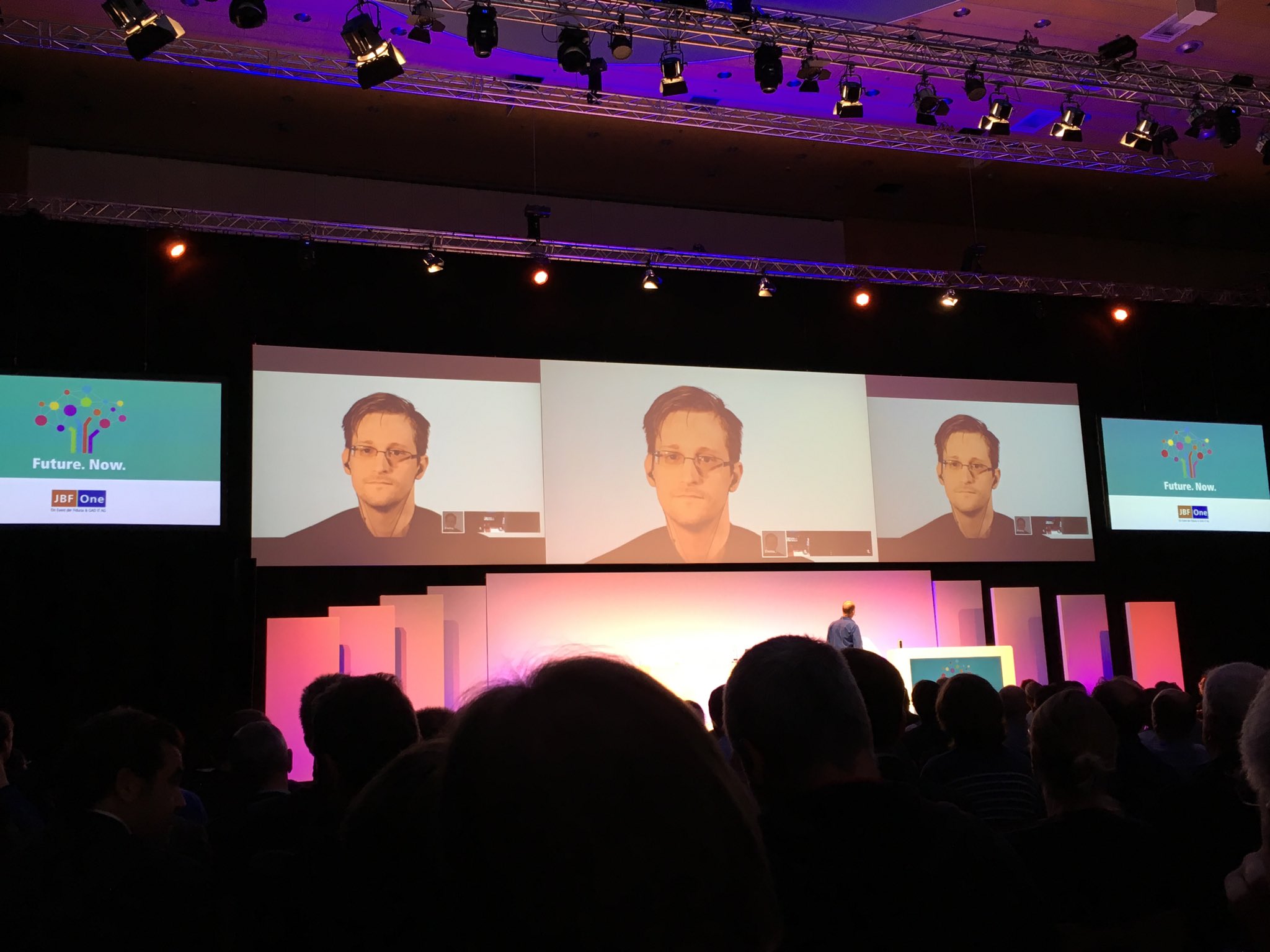 Feel free to watch his legendary free keynote speech in munich.
Edward Sowden "Free Keynote Speech Munich 2017 - Data Security & Privacy" - JBFone by Fiducia & GAD IT AG
Reference(s):
https://www.heise.de/newsticker/meldung/Snowden-warnt-vor-Big-Data-Biometrie-und-dem-iPhone-X-3899649.html