Facebook updates Terms & Policies of the Social Network - 1st January 2015

Submitted by

Editorial_Staff_Team

on Wed, 11/26/2014 - 15:51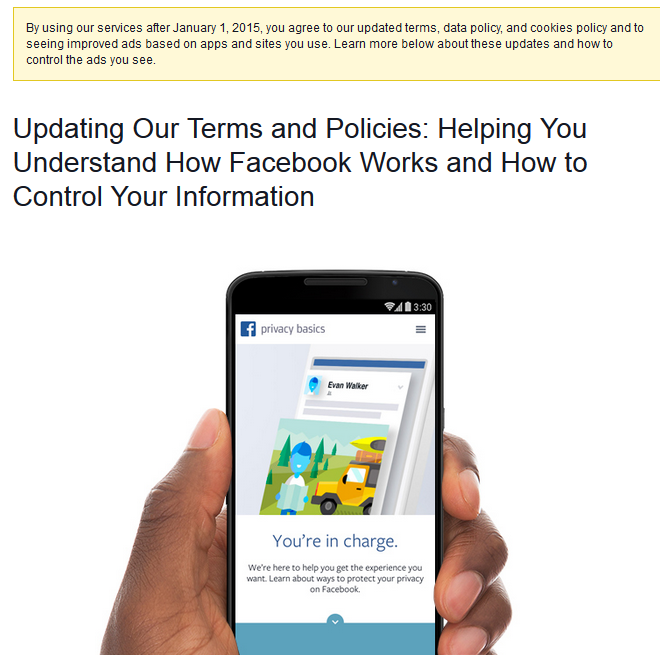 Facebook updates Terms & Policies of the Social Network - 1st January 2015
Like everybody knows of the last year the facebook community updates the internal policies and public service terms. In the last year was different positiv changes to the community privacy.
The new update impact several new categories like "Helping You Understand How Facebook Works and How to Control Your Information, Privacy Basics, Helping you get more out of Facebook and Giving you more control over ads".
In the public message a facebook official wrote:" By using our services after January 1, 2015, you agree to our updated terms, data policy, and cookies policy and to seeing improved ads based on apps and sites you use."
The update of the policies and privacy has already been announced to become a stable release in august 2014. The privacy conditions update impact significant information on how the social network handles your data and information. You should read and see the updates of last year too.
Reference(s): Updating Our Terms and Policies - 1st January, 2015
https://www.facebook.com/about/terms-updates/?notif_t=data_policy_notice