CS:GO starts two offical Bug Bounty Programs - BlackJack & Heads or Tails
Submitted by

Editorial_Staff_Team

on Thu, 11/19/2015 - 11:16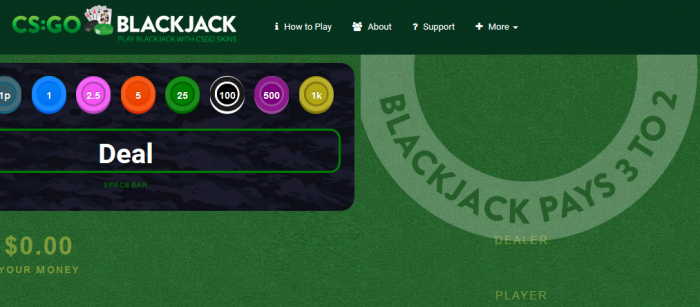 CS:GO Heads or Tails & CS:GO Blackjack - 2 Bug Bounty Programs
Today we received an important notify about a new official bug bounty program that started two days ago. CS:GO is a gambling provider and online casino that owns the following domains.
The company is billing a lot of money every year for fraud and hacking incidents were client information or server data is compromised. Due to the important infrastructure and the cash flow in the web-application a security check is required. The administrators of the internal security program decided to publish two new bug bounty programs that should handle the CS:GO Blackjack and Heads or Tails web-application security.
The first program "CS:GO BlackJack" has the following conditions and rules that needs to be accepted by the bug bounty hunters and security researchers.
The second program "CS:GO Heads or Tails" has the following conditions and rules that needs to be accepted next to the participation.
Reward & Benefit
The reward system & benefits are in form of commercial cs:go skins. The security program team decides case by case independently on how high the amount is finall. This condition is pending on the severity of the reported vulnerability. CSGO skins credits are NOT worth real money!
Researchers & pentesters can visit the following pages to read the full conditions and rules of the two official bug bounty programs.
http://csgoblackjack.com/bug-bounty
http://csgoheadstails.com/bug-bounty
We can confirm the program works successful after verification by two independent security researchers. After that we included the program to our official and international bug bounty list in the vulnerability laboratory.
Reference(s):