Mobidea starts Exclusive Bug Bounty Program in the Vulnerability Lab
Submitted by

Editorial_Staff_Team

on Fri, 10/14/2016 - 00:01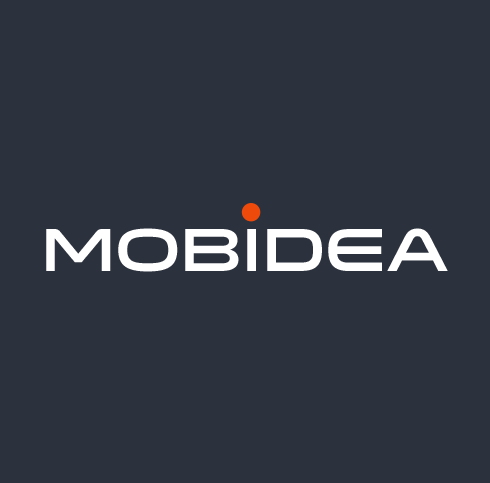 Mobidea - New Platforms & Mobile Applications in Scope
Today we would like to present the security community a fresh and new partner "Mobidea" of our advanced network.
Mobidea is a mobile programmatic affiliate network for media buyers and webmasters. The team of the company is specialized in user acquisition focused on cpa (Cost per Acquisition) and cpi (Cost per Install) campaigns. Mobidea Academy gives for example affiliate marketing trainings for beginners or experts.
Mobidea
started last week in cooperation with the Vulnerability Lab it's new
bug bouty program
. The Vulnerability Laboratory joins the cooperation with a trusted network of new security researchers and analysts to improve the software and services. The program is available for security researchers, developers and whitehats to report their own zero-day vulnerabilities in the Mobidea software, services or web-applications. Mobidea released some own new conditions & rules in the offcial Vulnerability Labs Exclusive Programs
section
.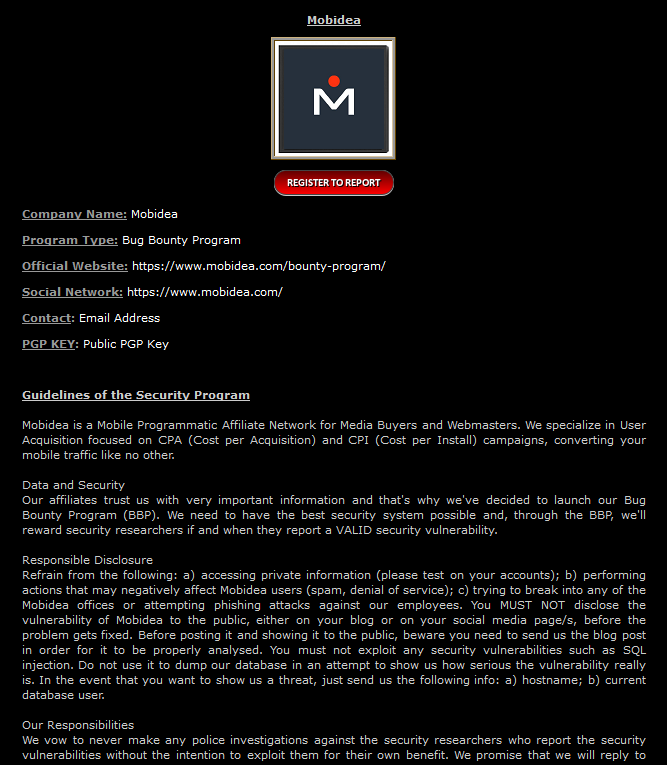 All services provided by Mobidea located at mentioned targets are eligible for our commercial bug bounty
program
.
Affiliate Platform Application

Mobidea Andriod Mobile Application

Mobidea iPhone Mobile Application
As a rule, we will be interested to receive good bugs and vulnerabilities that genuinely pose a threat to the security of the Mobidea company applications and its affiliates. Here are some examples of relevant causes for reportings that will receive a commercial bounty reward.
SQL injection
Server-Side Remote Code Execution (RCE)
Privilege Escalation
Local/Remote File Inclusion
XML External Entity Attacks (XXE)
Cross Site Scripting (XSS)
Cross Site Request Forgery
Open Redirect
The new exclusive program website of mobidea can be used by registration of a
Free Researcher account
in the vulnerability-lab. Feel free to join the party and be excited about our newst upcoming security programs for researchers.
Exclusive Programs:
Official Mobidea Bug Bounty Program:
Reference(s):